HAVS In A Day Course
1 Day training course covering the Control of Vibration at Work Regulations 2005.
Course Information
Residential:
Cost Per Person: £300.00 (£360.00 inc VAT)
On-Site:
Quote available on request.
Course Length: 1 day
Start Date
Venue
# Places
Accommodation
To arrange for an on-site course, you can give us a call on 01723 584250 or you can fill in the form below detailing your requirements so that we can send you an individual quotation.
Sign up today and get a free gift
Receive a free HAVi worth £60 when you sign up for this course.
Fantastic Discounts Available on 1 Day courses!
Join us for Electromagnetic Fields in a Day and Noise In A Day
£300 for one, £500 for two, or £650 for all three
Saving you over £250!
What's the aim of the course?
Understanding the regulations that affect your business is crucial to ensure compliance and to avoid enforcement action or personal injury claims. This course is designed for any relevant person to gain a broad understanding of the control of vibration at Work Regulations 2005 and what they have to do to comply with them.
Who should attend?
Each organisation should have a person responsible for health and safety who needs to understand the regulations that apply in that industry, so if there is any reason to believe that employees may be using vibratory tools, then it is crucial to gain an understanding of this law. This might apply to health and safety managers, works engineers, responsible people, general managers or company owners.
What do we cover?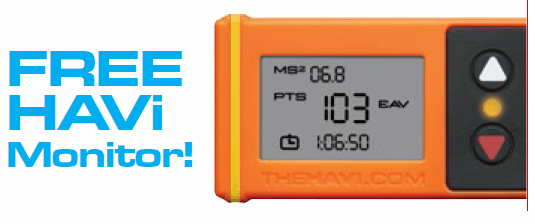 This comprehensive one-day course covers all the fundamentals of dealing with Vibration in the workplace and includes sessions on the following topics.
An introduction to vibration
How vibration affects humans
Health surveillance
The control of vibration at work regulations 2005 overview
Vibration meters and making measurements
Tool time assessment and monitoring
Monitoring exposure in the workplace
Controlling vibration
The Day
From 9 o'clock on each morning there will be tea, coffee and snacks waiting to be consumed, ready for us to start promptly at 9:30am – we have a lot to get through!
As you arrive, you'll be greeted and presented with a hard copy of the course notes, your free gift and a signed Castle certificate of attendance.
Mid-morning at around 11 we'll stop for a refreshments break and Simon, the trainer, will be more than willing to help you with any specific issues you may have in your business.
We'll break for lunch at around 12:30 where a buffet lunch will be provided which is included in the price.
We'll be back to work around 1:15 (or whenever we're all happy and full), and go straight into the practical session of the course. You'll be able to get your hands on and have a play with some of the newest technology available on the market, with the help and guidance of the trainer.
Around 2:30 we'll break again for further coffees and snacks, if you have any room left, so we are fuelled up and ready to complete the day.
The whole day will be a relaxed atmosphere with no pressure on any delegates, if you'd prefer to sit back and listen for the full day you are more than welcome.
What You'll Receive for Coming
A Castle Certificate of Attendance
One FREE technical instrument
Free Buffet Lunch and Coffees
CPD Points
Hard Copy of the Course Notes
Most importantly, an industry leading expert at your disposal to answer any individual issues and questions relevant to your business
"I enjoyed the course and found it knowledgeable and interesting."
Darrell Wood, Traceman - 20th May 2014
"Having started the course with very limited knowledge of HAVS, I am leaving more confident to tackle the issues in the workplace. Very Good."
Hilary Allen, Peter Cox - 20th May 2014
"Very informative, helpful advice on how to use HAVS recorders and implement the information."
Neville Keyworth, Bury Council - 20th May 2014
"Excellently delivered explanation of the fundamentals of what HAVS really means and real world applications."
Dave Cupit, Cheshire West Council - 12th May 2015
"Great presentation length of course training great."
Andrew Birch , City Hospitals Sunderland - 3rd Nov 2015
"Clear and precise. Good theory and enjoyable practical. "
S Hughes , Jag Land Rover - 19th Jan 2017
"Good range of equipment on display and practical was useful."
John Reilly, Babcock International - 18th Nov 2014
"An informative and in depth course for novice and expert alike."
Craig Elstob, Siemens Power Generation - 3rd Nov 2015
"Competent and knowledgeable."
Tony Dean, Halton Borough Council - 12th May 2015
"Dry subject made interesting. Well Done."
Ewan Ridoch, WM Donald Limited - 20th May 2014
This is a random sample of the 63 testimonials we have for the HAVS In A Day Course.
Testimonials
What our delegates say