Air Sampling In A Day Course
Covering the Air Sampling requirements of Control of Substances Hazardous to Health (COSHH)
Course Information
Residential:
Cost Per Person: £300.00 (£360.00 inc VAT)
On-Site:
Quote available on request.
Course Length: 1 day
Start Date
Venue
# Places
Accommodation
To arrange for an on-site course, you can give us a call on 01723 584250 or you can fill in the form below detailing your requirements so that we can send you an individual quotation.
Sign up today and get a free gift
Receive a free EZ Sense Gas Detector worth £40 when you sign up for this course.
Fantastic Discounts Available on 1 Day courses!
Join us for HAVS In A Day and Noise In A Day
£249 for one, £399 for two, or £499 for all three
Saving you over £240!
What's the aim of the course?
Managing the exposure of employees to hazardous substances whilst they are at work is required under the Control of Substances Hazardous to Health (COSHH) Regulations 2002. These regulations also state that monitoring or air sampling is mandatory where workers may be exposed. This course is designed to cover the essentials of air sampling as required by the law so that you can get started on your monitoring programme.
Who should attend?
Anyone responsible for health and safety where there is potential for exposure to hazardous substances in the workplace should attend this course. This may include health and safety professionals, line managers, engineers, directors and company owners.
Even if you intend to contract out your air sampling to a consultant, the information form this day will be vital in improving your understanding of the reports you commission.
What do we cover?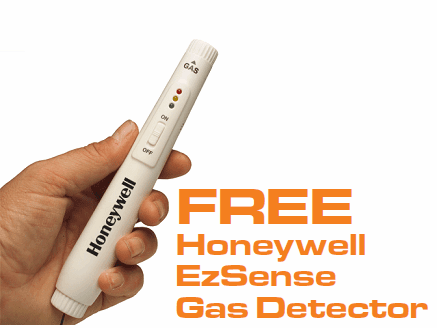 This comprehensive one-day course covers all the fundamentals of dealing with air sampling in the workplace to the control of Substances Hazardous to Health (COSHH) Regulations 2002 and includes sessions on the following topics.
Hazardous substances and humans
Health surveillance introduction
The control of Substances Hazardous to Health (COSHH) Regulations 2002 overview
Air sampling equipment and how to use it
Determining an air sampling strategy
Monitoring exposure in the workplace
Understanding Material Safety Data-Sheets (MSDS)
A brief introduction to control methods
The Day
From 9 o'clock on each morning there will be tea, coffee and snacks waiting to be consumed, ready for us to start promptly at 9:30am – we have a lot to get through!
As you arrive, you'll be greeted and presented with a hard copy of the course notes, your free gift and a signed Castle certificate of attendance.
Mid-morning at around 11 we'll stop for a refreshments break and Simon, the trainer, will be more than willing to help you with any specific issues you may have in your business.
We'll break for lunch at around 12:30 where a buffet lunch will be provided which is included in the price.
We'll be back to work around 1:15 (or whenever we're all happy and full), and go straight into the practical session of the course. You'll be able to get your hands on and have a play with some of the newest technology available on the market, with the help and guidance of the trainer.
Around 2:30 we'll break again for further coffees and snacks, if you have any room left, so we are fuelled up and ready to complete the day.
The whole day will be a relaxed atmosphere with no pressure on any delegates, if you'd prefer to sit back and listen for the full day you are more than welcome.
What You'll Receive for Coming
A Castle Certificate of Attendance
One FREE technical instrument
Free Buffet Lunch and Coffees
CPD Points
Hard Copy of the Course Notes
Most importantly, an industry leading expert at your disposal to answer any individual issues and questions relevant to your business
"Excellent course."
Gary Marsden, G.P.Fume - 3rd Jun 2014
"As with yesterdays noise course very helpful and has given clarity to some of the points and terms used by our external assessor."
Matthew Evison, PHS Group - 20th Nov 2014
"I though today was quite heavy going, as a tutor myself I understand the need that to keep up energy levels and group dynamics that a different activity should be introduced every 20 minutes, I feel a bit of work is needed."
Andy Brunt, Secas Training Association Ltd - 5th Nov 2015
"Interesting well delivered course."
Ivan Tibble, Qualter Hall & Company Limited - 3rd Jun 2014
"Very good introduction to air-sampling."
Jim Moss, Eldridge-Moss Limited - 20th Nov 2014
"Informative and interesting. Thank you"
Louise Roberts, PTL Occupation Hygiene Consultants - 3rd Jun 2014
"This has been another eye opening and brain-teasing course which has been well delivered. When you thought you had a handle on the subject matter, along comes another fresh bit of info, which has been gratefully received. Well packaged, well done."
Neil Files, In House Training and Consultancy - 14th May 2015
"Great insight into the world and requirements of COSHH and air monitoring."
David Allen, Getrag Ford Transmissions - 14th May 2015
"Good start introduction and practicaluse of the air sampling equipment. COSHH principles nicely outlined, practical demonstration a little bit messy at times.- overall good."
Alicya Gardzilewick, Fenner Precision - 2nd Jun 2014
"Ecellent course. Well delivered by both speakers, would highly recommend."
Anthony Fletcher , Joy Global UK Limited - 14th May 2015
This is a random sample of the 22 testimonials we have for the Air Sampling In A Day Course.
Testimonials
What our delegates say